Planning Your 401k for You and Your Employees
May 8, 2015
Amici's Cucina, 137 Main Street, downtown Waterville
---
Join us for this hour-long presentation on retirement plan options and benefits for small business. The different types of plans available will be discussed, as well as how both employers and their team members can benefit with a retirement plan.
About the Speakers:
Glenn "Rick" Whalen — Mr. Whalen has worked in the financial services industry for the past 21 years. Most recently, he was Vice President and Retail Lending Manager at Skowhegan Savings Bank. Mr. Whalen managed 10 residential lenders responsible for generating mortgage loans and other consumer loan products, including recreation, auto and home equity loans. A graduate of Thomas College, Mr. Whalen earned a B.S. in Marketing Management. His financial services expertise includes investment management, college and retirement planning.
He is a Waterville Elks Lodge member, Maine Association of Realtors Foundation board member and Hospice Volunteers of Waterville Area member. Mr. Whalen resides in Skowhegan, Maine with his longtime companion Deborah Dow and his two stepchildren, Trever and Linsey. He enjoys spending summer weekends with his family at his camp on North Pond located in Mercer, Maine.
Christopher A. Markos — Chris has worked in the financial services industry for the past 14 years. Most recently, he was a Financial Advisor at a local bank. He works with individuals, families, and small businesses to help them achieve their lifetime financial goals. His financial expertise includes retirement and income generation planning, business retirement plans, and wealth management advising.
Chris earned an MBA from Southern New Hampshire University and a B.S. from Bentley University with a major in Accounting and a minor in Computer Information Systems. He holds Series 7 and 66 licenses as well as a Maine Life and Health insurance license.
An active member of the Gardiner Maine Rotary Club, Chris resides in Gardiner with his wife, Sai-Lee and their two children, Avery and Arianna.
Complimentary Coffee, tea and water will be available. Lunch is available for purchase.
Register for this FREE event: http://www.eventbrite.com/e/planning-your-401k-for-you-and-your-employees-tickets-16565998347
The Sponsor: New Dimensions FCU: There is a Difference!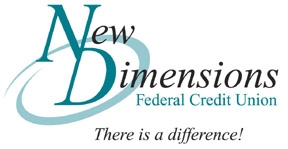 ---